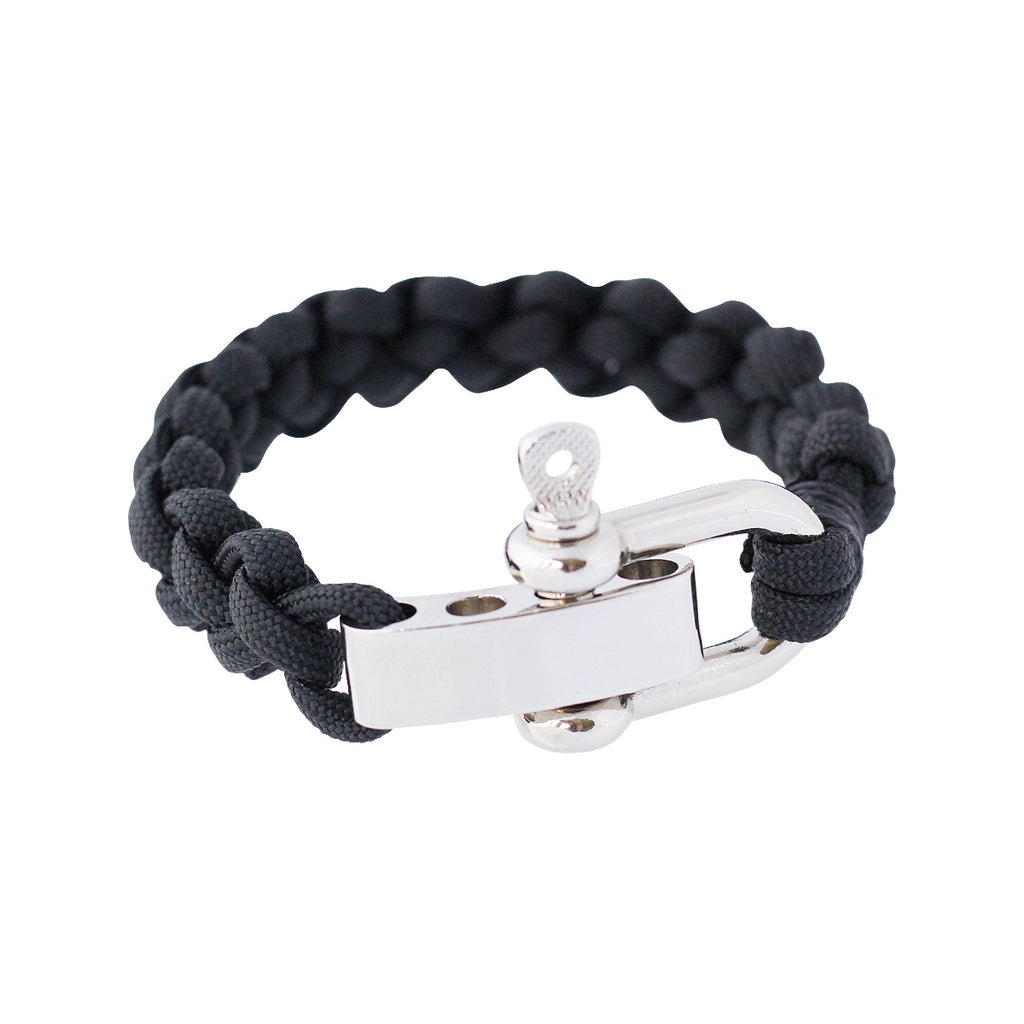 Shackle cuff bracelets - various colours
$33.00
or make 4 interest-free payments of $8.25 AUD fortnightly with
More info
Cuff bracelets are the perfect unisex accessory for instant street cred.  Wear them by themselves, or stacked with your favourite bracelets.
The legend of survival bracelets comes from special ops units during World War II. The knot used would reduce the length of paracord into a bracelet length which could be unravelled in a life-saving length of cord if needed. Pretty handy!
I have 2 designs in the range - Shackle Cuff and Castaway Cuff (see separate listing)
The Shackle features an impressive stainless steel D-shackle, a screw clasp with three adjustment settings. The decorative knot used is quite firm and creates a pleasingly solid braid.

Size:   21cm long x 1.5cm wide (shackle has settings for 19cm, 20cm and 21cm length)
**********************

BUNDLED OFFER
Buy a pair and save!
Buy 2 cuffs and save $25. You can choose any colour/style combo. Leave your colour choices in a note at checkout.